Go to Google.com OR the Google Maps app (if on mobile) and search for Panamax Sailfishing Charters

---
Click the "Write a review" button(in the right-hand sidebar). Or, if you're on your phone click "Panamax Sailfishing Charters"and scroll down until you see the "Reviews" section.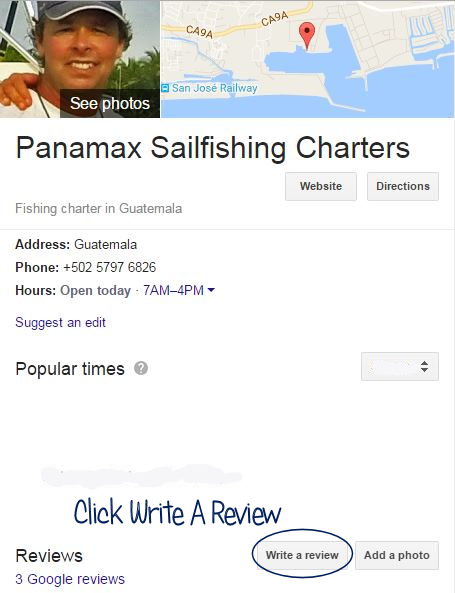 ---
Sign into your Google or Gmail account. If you are not asked to sign in to Google go to step 4.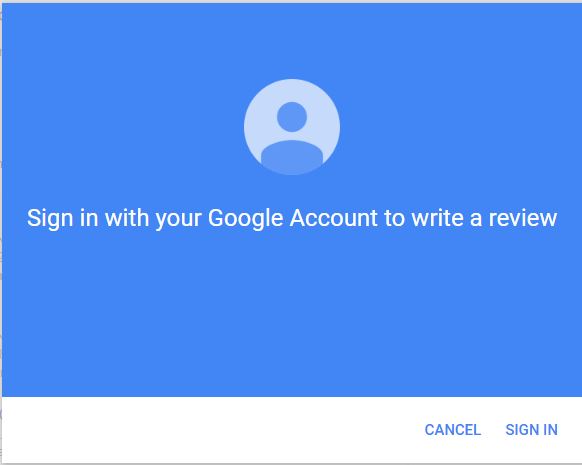 ---
Rate us and write a review of your experiences with Panamax Sailfishing Charters. If possible, please go into detail and when you are done writing your review click post!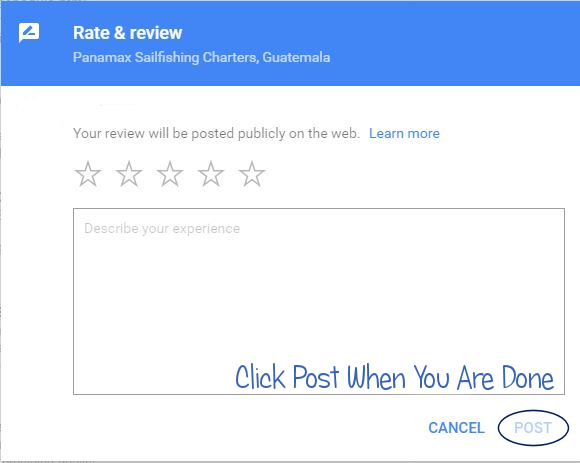 ---
Thank you for reviewing Panamax Sailfishing Charters! Please let us know if you had any difficulty in posting a Google review, or if you have any other feedback for us.